Vacant Lot For Sale
18378 Damon Drive
| | |
| --- | --- |
| Price | $70K |
| City | Hesperia |
| County | San Bernardino |
| Address | 18378 Damon Drive |
| Sub Division | No |
| Lot Number | 039819709 |
| Parcel ID | N/A |
| School District | Hesperia Unified |
| Width | ft |
| Length | 1 acreft |
| Sewage | Septic Tank |
| Water | Well |
We are lease option with $12000 down/$300 mth. Under contract with our escrow. This Property has a 6ft lock wall surrounding. A few blocks from Hesperia Lake. Beautiful view-fireworks evry year! We couldnt uncheck for water supply and or sewer...There isnt any at this time.
---
Please contact us if you are interested in more information about this lot.
Do you have any other homes for sale?"
Got a Question?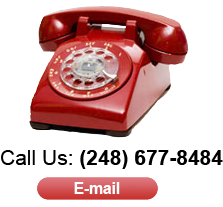 ---
View our homes for sale in Macomb, Michigan