Land Assistance
Finding a lot can be hard for some, but not American Heartland Homes!
We have access to many lots through out the Macomb and Oakland counties. With our network of Macomb and Oakland county Residential Agents, we can locate that perfect lot for you.
Answer a few of these questions and email it back to us and we will start looking at lots for you. We will email you back with the results of our search. This way you will be given many options which will help you make the right decision for you and your family.
Things to discuss: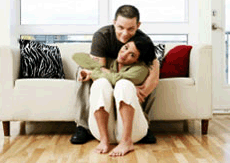 What part of town do you think you want to live in?
What part of town do or will you be working in?
Is school district very important?
Minimum size of lot required?
Approximated price range you would like the total price of home to stay under?
Lot description
Community features
Proposed foundation
Are restrictions in the subdivision important to you?
These are all things that must be considered when thinking about building a new custom home in Michigan.
Please email us with your answers to these questions and we will start looking immediately for you. We are committed to finding your family that perfect new home in Macomb or Oakland county Michigan.
Land is an essential part of the building process. However, YOU DO NOT HAVE TO OWN YOUR LAND to build with us.
Find Suitable Land
Because of the local relationships that American Heartland Homes has developed with local realtors, we can help you find the land that is right for you. This is a FREE SERVICE.
Free Site Evaluation
We will visit your existing property or the property that you are thinking about purchasing to estimate what site improvement costs are needed. This will help prevent many of the surprises and cost overruns that other builders often overlook. Arrange a Free Site Evaluation
Low Down Payment
In most cases we can combine your lot purchase with cost of the home and STILL ONLY REQUIRE $500 out of pocket investment! Arrange a free pre-qualification!
One Loan Closing for House and Land
Our associated lenders do not require a separate closings on the land you find. Once your land offer is accepted by the seller, we can include your land purchase with our home sales contract and pay off the land when your construction loan closes. If you own your land but are still making montly payments towards the balance, we can also pay of the balance at the closing. THIS CONSOLIDATION STEP CAN SAVE YOU THOUSANDS OF DOLLARS!
Helpful Hints in Finding that Perfect Lot
Talk to and ask friends and family if they know of any available land. You'll find out that sometimes within your own family they may know somehthing perfect for you or they might know where you should start your search.
Once you have established a budget, here are some typical senarios that you should use as a guideline

If you have a $150,000 budget, your lot should cost $20,000 to $30,000.
If you have a $250,000 budget, your lot should cost $40,000 to $50,000
If you have a $350,000 budget, your lot should cost $60,000 to $70,000
"How do I know if the home I want fits on the lot?"
Got a Question?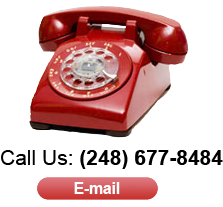 ---
View our homes for sale in Macomb, Michigan