Finally About Me
What is your Woman-Centric Personality?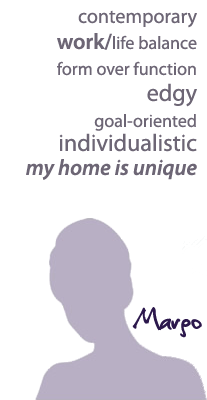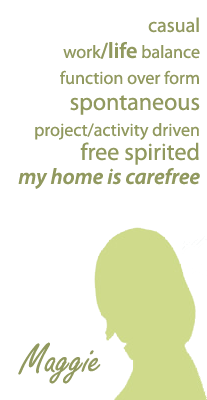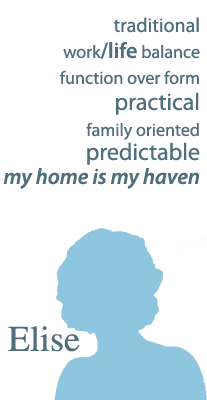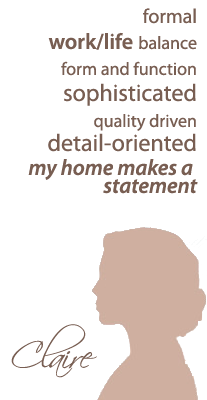 ---
With research over several years with hundreds of women, we have discovered that while women are the most influential in choosing the perfect home for their family, they often feel that their preferences are not considered.
Although every woman is unique and possesses a blend of personality traits, a primary design personality may often be identified. Knowing these personality traits helps us understand your needs and home preferences and we are better able to give you the information you need to make wise, informed decisions. Your design personality also allows us to identify the options and products that may meet your families needs.
Take this quiz and find out which Women Centric Personality Profile best describes YOU!
A Woman-Centric Home Plan has been designed for the way women actually live in their home.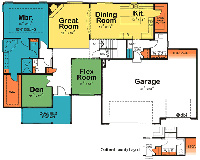 After five years of market research, surveys and focus groups, we have implemented the advice and suggestions of women to give them the plans they really want. Storage is plentiful, relaxation areas are seamlessly integrated, places to entertain both formally and casually are available and much consideration is given to rooms that can be flexible as your family's needs change.
We have recently added the Finally About Me program where Woman-Centric floor plans are created based on your unique personality. Find your design style by taking our exclusive quiz!
These plans are easy to visualize with our exclusive Livability at a Glance™ color key
"What else can make my custom home experience easier?"
Got a Question?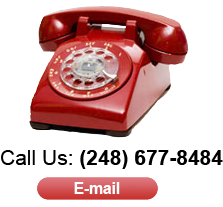 ---
View our homes for sale in Macomb, Michigan