Ranch Homes
These plans can be customized to your satisfaction, so that your new home lives well for you.
| Bloom | |
| --- | --- |

Bed: 3

Bath: 2

Square Feet: 1516


Request Brochure

The flexibility of this home allows you to make it suit your own needs. The den makes an attractive home office with French doors but, for a growing family, can be flexed into a fourth bedroom. Another alternative: keep the den, but install a Murphy bed for visiting friends and family. The home's beautiful cathedral ceiling complements entertaining in the family room. For a little more room, use the alternate breakfast nook and expanded master bedroom. These two handy additions are an extra 42 square feet of space. That makes more room for dinner and after-dinner entertaining!
| Saffron | |
| --- | --- |

Bed: 3

Bath: 2-1

Square Feet: 1763


Request Brochure

A good view makes an early morning pleasant. A delightful scene is as near as your dining bay window. Enjoy the robins on the lawn and flowers in the garden. Late night at the office? You may have felt closed in all day! So, come home to feel released. The family room has a beautiful cathedral ceiling to lift your spirits. After spending time with the kids, the generous 10' ceiling in the master bedroom will further relax your mood. You'll find refuge from the cares of the day in your master suite.
| Elway | |
| --- | --- |

Bed: 3

Bath: 2

Square Feet: 1826


Request Brochure

The entertaining space is second to none. With the kitchen, family room and dining room being completely open every one of your guests and family members will be connected at all times. The rear foyer will also help organize your life. The Elise personality types tend to prefer this home, because it makes them feel comfortable.
| Gonzales | |
| --- | --- |

Bed: 3

Bath: 2-1

Square Feet: 2183


Request Brochure

Just like the Elway, the entertaining area is fantastic. But with the addition of the kids play area off the kitchen, and a nursery that can turn into a sitting area in the future, this is the perfect home for the growing family.
| Haskell | |
| --- | --- |

Bed: 4

Bath: 4-1

Square Feet: 2219


Request Brochure

Privacy and space rule in the master suite. With a large master bath with cathedral ceilings, nearby covered porch, and 10' ceilings in spacious bedrooms, you can relax in privacy after a long day of work. For families bringing the in-laws home, a suite just off the dining room means privacy everyone can enjoy. Since the suite is on the main level, aging couples don't have to navigate stairs and are closer to the activity of the house. With two covered porches and a small planning center/study off the eating area, a woman can find time for herself in the middle of a busy day. For further de-stressing, the downstairs patio can offer more quiet and solitude. Just put up your feet - and rest.
| McAllister | |
| --- | --- |

Bed: 3

Bath: 2-1

Square Feet: 2598


Request Brochure

The McAllister is great for a young family. Just off the garage, a rear foyer with built-in lockers and drop zone, means kids will be organized when they're off to school in the morning. If parents need to be able to get to little ones at night, the master suite is just down the hall from two other bedrooms. For a more mature family, an optional finished lower level would provide older child privacy in the fourth bedroom. A media or recreational room offer entertainment spa e for visiting friends. An upper, second level provides plenty of storage, but with 8' ceilings, it can later be finished for other uses, including a guest area or craft room.

| Georgetown Showcase | |
| --- | --- |

Bed: 4

Bath: 3-1

Square Feet: 2640


Request Brochure

This is an ideal home for entertaining. With the open space between the kitchen, living and dining room, communication is a breeze! The kitchen is easily accessible for drinks after dinner in the great room, as well as during dinner when serving in the dining area. In need of additional seating for guests? How about barstools around the kitchen island? With the laundry room close to the master bedroom, hauling laundry is no longer such a chore. A laundry pass-thru from the walk-in closet would provide even more direct access from the master suite.
| Proel | |
| --- | --- |

Bed: 3

Bath: 2-2

Square Feet: 2962


Request Brochure

What a den! Just off the entry, with a high, sloped ceiling and wide widows - - complete with fireplace and bookshelves this home office is sure to impress. Whether managing your personal bookkeeping or meeting with a business associate the den/office is a beautiful amenity to your home. When you need to "get away from it all," step into your master bedroom and relax in your own private sitting area. The immense storage available in the master walk-in closets are also de-stressing areas, as the separate closets keep clutter off the ground and away from your spouse!
"There are a few feature of one plan that I like and few features of another plan that I like but the elevation another one. What can I do?"
Got a Question?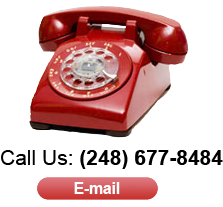 ---
View our homes for sale in Macomb, Michigan