Free Services That We Offer
We at American Heartland Homes are committed to helping you as much as possible in many different ways. We believe that if we give you option and information, that you will make the best decision for you and your family.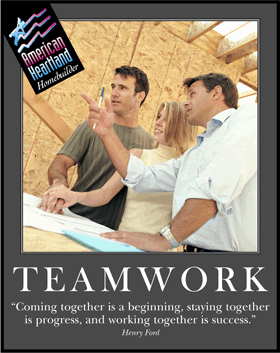 If you're building a new home, we will do any or all of the following for free
Free Site Evaluation: We will come out to your land and evaluate for building your new home. We will give you a lot of different ideas to think about placement of your home on the lot and evaluate it what it would cost to build the proper foundation for the site.
Free Plan Evaluation: Make an appointment with one of our Women Centric designers and they will evaluate your plan from a Women Centric perspective. Make your appointment today!
Draw Your Plan: We at American Heartland Homes will sketch out that perfect plan for you or make changes to an existing plan that has already been built before.
Find That Perfect Lot or Land to Start Building On. We can help find that perfect location for you and your family. Find your perfect lot today!
Want to Learn How to Start the Process of Building on Your Own Lot? You can schedule a free appointment with one of our consultant where they will teach you

How to find that perfect lot.
What to look for when searching for that lot.
How to find or identify that perfect plan.
Where to start looking for the financing and what type of financing would be best for you
The Women Centric process will be example in its entirety. Let us show you how building a custom home can and will be fun and enjoyable!

A Free Quote: We will sit down with you and your family, learn more about you and what you need then give you a guaranteed price at the end. Get a guaranteed price today!
Free Mortgage Qualification Meeting: We will sit down with you and your family to discuss all the possible financing options you have.
Have Bad Credit and Need Help? We will and can help you fix your credit for free
You can ask and get the answer to any question you may have about building that perfect custom home that you can afford. We are here to answer ANY questions you may have!
If you are thinking about remodeling
We offer the following free service to home remodeling
Free Home Evaluations: We will come to your home, sit down with your family and first find out what your needs are. Secondly, listen to what your thoughts are and then give you our thoughts from a Women Centric Trained Design perceptive.
Free Guarantee Price Quote: Once we have agreed upon what your needs are, we will then give YOU a guarantee price quote that we never cost you a penny more.
Free Decorating Counsel: We offer a free 2 hour counsel with a professional interior decorator before any construction is started.
Here's an article you may find useful - 10 Home Builder Remodeling Tips To Increase The Value Of Your Home
Learn more on how and why to remodel:
Here at American Heartland Homes, the BEST free service we want to offer you is knowledge; knowledge that can help you make the building process easier and more fun. Please read any or all of these articles so that you might be a more informed buyer.
"What do I get from you that I don't from other builders?"
Got a Question?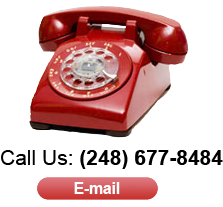 ---
View our homes for sale in Macomb, Michigan