2 Story Master Down Homes
These plans can be customized to your satisfaction, so that your new home lives well for you.
| Middlebury | |
| --- | --- |

Bed: 3

Bath: 3

Square Feet: 1991


Request Brochure

A sitting area and kitchen complement the bedroom/bathroom suite. Let your teenager live downstairs as a special privilege; or, reserve the space for guests. With a bedroom on the second story and as many as three on the main floor, there's plenty of room for everyone.
| Lansbury | |
| --- | --- |

Bed: 3

Bath: 2-1

Square Feet: 2043


Request Brochure

Welcome guests into your home from the comfort of a covered porch. A coat closet and bench help visitors quickly relax. The main entertaining area is nice and open, and allows friends and family to quickly circulate from family room to the kitchen or eating areas. A covered deck in the back invites your guests to linger and enjoy the outside.
| Peony | |
| --- | --- |

Bed: 4

Bath: 3-1

Square Feet: 2495


Request Brochure

The side-load garage provides an attractive front view to this plan. With storage space for three vehicles or even a boat, the garage matches the rest of the home in convenience and ease of living. With a minimal front entryway, the loft ceiling in the great room invites the guest to look up and enjoy the light streaming in from the many windows. Conveniently, there is space for a washer and dryer on the main floor in the master suite. With three bedrooms upstairs, the plan also includes a handy washer and dryer area just next to the unfinished storage room. Older children can easily do their own laundry, and parents don't need to carry all the little one's dirty clothes downstairs.
| Westfield | |
| --- | --- |

Bed: 4

Bath: 3-2

Square Feet: 2704


Request Brochure

Whether your kids are playing in the backyard or are coming home from school or a ball game, this rear foyer offers two separate ways to come in and put all coats, jackets and other items away. Windows in the eating area and great room allow in plenty of natural light and provide views of the backyard. The great room is further enhanced with an 18 foot ceiling and corner fireplace.
| San Marco II | |
| --- | --- |

Bed: 4

Bath: 3-1

Square Feet: 2730


Request Brochure

A pocket office just off the kitchen is perfect for monitoring young children on the computer or helping with homework. Having all the extra bedrooms upstairs also allows space for children to play upstairs without disturbing others working downstairs on homework. For those that love to entertain, a beautiful octagonal dining room greets your guests with easy flow to the Great Room for mingling.
| Brookings | |
| --- | --- |

Bed: 4

Bath: 3-1

Square Feet: 2765


Request Brochure

Ease your cooking experience with a food preparation pantry. Have all your dried goods within easy reach, as well as having the luxury of a large kitchen with plenty of counter space and an island adjacent to the dining room. Ideally located for serving meals or carrying snacks into the great room, this kitchen will greatly enhance your entertaining abilities. The entryway is open to the second-story ceiling, so walking into your home will feel buoyant, never oppressed. The master bedroom complements the openness of the great room and foyer with its 10' ceilings, so you'll never feel crushed by low ceilings again.

| Prestyn | |
| --- | --- |

Bed: 4

Bath: 3-1

Square Feet: 3060


Request Brochure

This home is an entertainers dream with great room, kitchen and breakfast nook connected. A more private dining area is offered for those more intimate affairs. The master suite is one of a kind featuring whirlpool tub, separate sinks and his and her closets. A covered porch overlooks the backyard.
| Roma | |
| --- | --- |

Bed: 4

Bath: 3-1

Square Feet: 3100


Request Brochure

This one of a kind home is a grand showcase. From the octagonal rooms, to the numerous windows it has an elegant airy feel. The Hearth and Great Rooms offer 2 story views of the backyard and porch area yet provide a comfortable atmosphere with the addition of fireplaces. The master suite has quick access to the rear porch. His and her closets keep things separate and organized and are conveniently located inside the master bath.
| San Marco I | |
| --- | --- |

Bed: 4

Bath: 2-1

Square Feet: 3110


Request Brochure

If you are family with kids, this could be the perfect plan for you. The plan features an upstairs game room with storage area for games and toys. A second play area can also be added for those families who need a separate area for older kids and younger children. The second play area is located next to a possible nanny bedroom for those working families needing an adult near the children's rooms.
| Dyson | |
| --- | --- |

Bed: 4

Bath: 3-2

Square Feet: 3124


Request Brochure

The central focus of the family room is the fireplace and entertainment center. Placed close together, you and a group of friends can enjoy watching the big game, a season finale or the just the soothing flames of firelight. All this, under the lofty 18'2" ceiling! The centrally located kitchen island -- with counter space for snacks and room for barstools nearby -- means you won't have to go hungry while watching the game or chatting with friends. If you want to barbecue, you can cook and dine on the covered porch or move right next door, in the Eating Area. The computer loft allows you to hear the kids typing on their computer and working on their studies, while you're downstairs.
| Serenity Cottage | |
| --- | --- |

Bed: 3

Bath: 3-1

Square Feet: 3800


Request Brochure

For a relaxing mountain retreat, this home offers the comfort you need with the views you want. On the entry level is a home office for those needing to answer a few emails while away on vacation. The second level offers a screened deck with fireplace for the spring through fall months when everyone in enjoying the outdoors and a large great room for the winter months when a warm crackling fireplace is needed to unwind and relax. Two second level bedrooms provide privacy for your visiting guests, or for your children to stay up late and recount the day's adventures.
"There are a few feature of one plan that I like and few features of another plan that I like but the elevation another one. What can I do?"
Got a Question?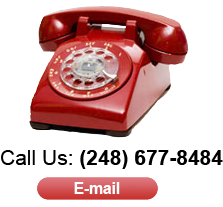 ---
View our homes for sale in Macomb, Michigan