First Time Home Buyers
As a first time home buyer we understand how it is both exciting and scary. It is exciting because you are buying your first home and it is the beginning of home ownership. But it is also scary because it is the most money you have every spent at one time and you have never done it before.
At American Heartland Homes we treat our first time buyers like they're our own sons or daughters. We try to
Give you all the information needed to make the right decision for you and your family.
We will help guide you through the process to make the home buying process easier and informative.
We will try to save you as much money as possible through the home buying process.
We pledge to every one of our first time home buyers that we will be there for them from start to finish and then for years after. It is just good business to take care of our customers.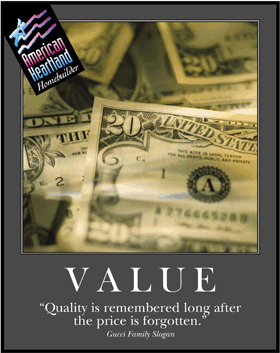 We can help in many ways
We can help get you the best mortgage rate possible
Find you the best home plan to build for you.
We can help find you an foreclosure and fix it up.
If you have bad credit, we can help you fix it.
We can help guide you to the best deals in town.
We pledge to every one of our customers that we will
Price our homes modestly.
Try to improve your lifestyle in every possible way.
Simplify purchasing a home, building the home and maintaining the home.
Provide you a unique, flexible home.
Be GOOD citizens to our environment and our neighborhoods.
Always respect your individuality.
---
We Pledge That Every Home We Design And Build Will Have
Energy efficient appliances with the Energy Star Rating
High efficiency insulation
High window efficiency
Larger windows to allow plenty of natural light
The kitchen be the best room in the house
Kitchen island that you can gather around
Ceiling fans
Large master bathrooms
Maintenance free exteriors
Here at American Heartland Homes, we want to help you become the most informed buyer possible. Knowledge can help you make the building process easier and more fun.
So please read any or all of these articles to learn more.
Learn the complete process to building a new home from A to Z
"What does Women-Centric mean?"
Got a Question?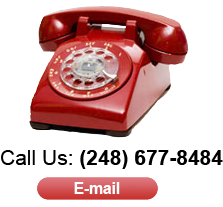 ---
View our homes for sale in Macomb, Michigan