The 10 Commandments That A Woman Centric Home Builder Follows
10 Commandments of Woman Centric Design
1. We shall pay extra attention to the design of destressing areas in your homes.
2. We shall not overlook the importance of the rear foyer entry into the home.
3. We shall not forget the kitchen as a primary entertaining area.
4. We shall remember the unique needs of blended families.
5. We shall honor my time with an easy-care, organized home.
6. We shall not design homes with inadequate storage.
7. We shall not underestimate the importance of natural light.
8. We shall not use exterior products that burden you with maintenance and upkeep.
9. We shall not ignore your changing needs and will incorporate flexibility into our designs.
10. We shall not neglect those of you who operate a home-based business or work from home.
We weren't happy being one of the top builders in the area. We wanted to be the ONLY builder in the area that does what we do. We have been licensed as the only Metro Macomb, MI Woman-Centric Matters home builder. Why? Because you deserve it!
What is a Woman-Centric Builder?
What's different?
What Matters to Women?

American Heartland Homes wasn't happy just being one of the top builders in Macomb, Michigan. After learning that "women directly purchase or have a controlling influence in the purchase of 91% of all new "homes", we started asking ourselves, "what should we change - about our homes and how we do business?"

As we researched these questions and began to understand more, we quickly realized we needed outside expertise. In seeking out the best possible advice, we discovered that Design Basics had many of the answers we were looking for. Years of research and working with thousands of home buyers has led Design Basics to create "Woman-Centric Matters". Working together, we have custom-tailored their woman-centric approach to home design, building and our customer's experience. In doing so, we discovered this approach makes just as much sense to "her" and to "him".

---

As a Woman-Centric Matters licensee, we are proud to state the following as our core values:

• We are dedicated to creating home designs that resonate for how you live – with a special emphasis placed on areas for de-stressing, entertaining, storage and flexible living.
• We are dedicated to saving you time and adding convenience with everything from our convenient office location to re-designing the customer's purchase experience.
• We are dedicated to giving both men and women the best value in every way possible. Men typically define "value" in terms of lowest price. While price is important, women most often think in terms of "best overall value," including aspects such as trust and customer service.
• We are dedicated to addressing home safety and health concerns women have in their frequent role as primary caregiver and nurturer. "By 2010, about ½ the women in America over 49 will be caregivers for someone in her family." – LifeSpring Environs, Inc.
• We are dedicated to reducing stress both in the purchasing experience and in the home design. "Stress in her life is the #1 compelling theme for women." – Mary Lou Quinlon in Just Ask A Woman
• We are dedicated to becoming our customers' new home investment counselor. We care about you, your concerns, your future, and we want to help you make wise, informed decisions.

At American Heartland Homes we get it. We get how a home is never just a house, and we will help her choose a design that perfectly fits how she lives. Offering all of the name-brand products she has come to trust, we will assist her in choosing great packages and design a home she can easily resell!

American Heartland Homes is proud and pleased to be Macomb, Michigan's Woman-Centric builder. The keen insights and deep understanding afforded by the Woman-Centric Matters approach means you are getting the best builder, the best service and the best home for your investment.
Learn more about Woman-Centric
"Where can I learn more about Woman-Centric?"
Got a Question?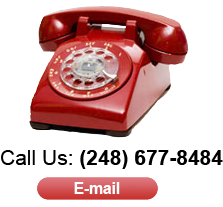 ---
View our homes for sale in Macomb, Michigan