What is a Woman Centric Home Plan?
A Woman Centric Home Plan has been designed for the way women actually live in their home.
After five years of market research, surveys and focus groups, we have implemented the advice and suggestions of women to give them the plans they really want. Storage is plentiful, relaxation areas are seamlessly integrated, places to entertain both formally and casually are available and much consideration is given to rooms that can be flexible as your family's needs change.

We have recently added the Finally About Me program where Woman-Centric floor plans are created based on your unique personality. Find your design style by taking our exclusive quiz!

These plans are easy to visualize with our exclusive Livability at a Glance™ color key.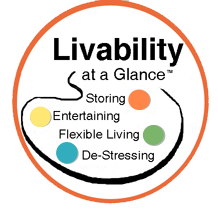 Livability at a Glance™
How does the home live??
Turning the dream of building a home into reality can be a daunting challenge, with thousands of decisions along the way. Choosing a plan can be intimidating because it's often difficult to visualize the finished home and how it will live. To make it easier, Design Basics has created a new way to present floor plans to help you narrow the search for a design that fits your personal lifestyle and needs. Each floor plan in this plan book is shown in a conventional layout and a color-coded version that highlights four different categories especially important to women: Entertaining (yellow), De-Stressing (blue), Storing (orange) and Flexible Living (green).
"This plan is close to what I want but no every. Can I make Changes to a Plan?"
Got a Question?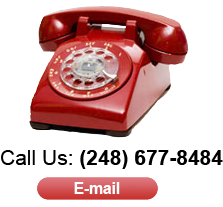 ---
View our homes for sale in Macomb, Michigan