A Live Well Home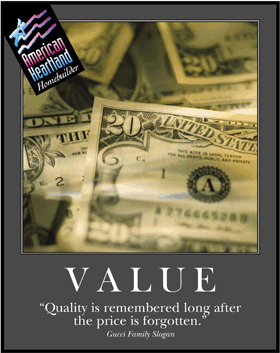 Just like the food pyramid, you need a good foundation of food types to build a health life style. The Live Well Custom Home Pyramid is the same. When you start with a good foundation of "The Right Design" and the "Right Builder " you have a good foundation for a home that will Live Well for YOU and your family.
Than as you add features such as Green, Grand Kitchen and Bathrooms and then add creativity to those items , you will just increase the quality and livability of YOUR home.
The final touch's you can add to a home are the Energy Star and High Tech Enchantment. The Energy Star program will insurance years of low cost utilities bills and the Tech Enhancement will insure your home will never become out of date.
When you put all these features together, you create a home that will
Have Good livability for years to come
Will cost you less to own year after year
That will stay in style for many more years and make easier to sell down the road
A Home that will sever YOU and your family better than a home that does not have those features
In Short , you have created a LIVE WELL CUSTOM HOME.
At American Heartland Homes We pledge to every one of our customers that we will
Price our homes Modestly.
We will try to improve your lifestyle in every possible way.
We will simplify purchasing a home, building the home and maintaining the home.
That every one of our homes will be unique, flexible and feel cozy.
That we will be GOOD citizens to our environment and our neighborhoods.
And we will always respect your individuality .
"What does Women-Centric mean?"
Got a Question?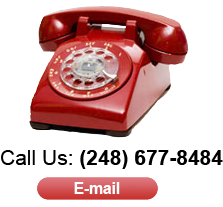 ---
View our homes for sale in Macomb, Michigan