Live Well Homes is Committed to Creating Grand Kitchens and Baths for You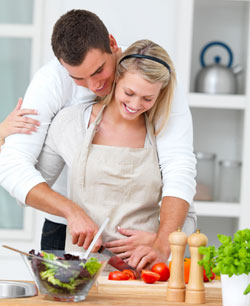 Nothing makes a home Live Well better than a Great Kitchen and or Master Bathroom. Why?
The Kitchen is the hub for all family and friend entertainment. All of Live Well Homes Kitchen are designed to be open to the Great Room and Nooks so to create that perfect entertaining area. An area that you will be proud to entertain your friends and family in.
There is no place better to unwind after a hard day of work than a luxurious bathroom. With you soaking in a tub with candle light around you. A place you can call your own. We at Live Well Homes understand that you need space you call your own and we pay special attention to these areas.
There are so many new and brilliants ideas out they for both kitchen and baths. We at Live Well Homes will help you sort thru all of them to find that perfect one for you.
The following are articles we thought might help you find that perfect Kitchen or Bathroom for you. Feel free to click in these links to get more information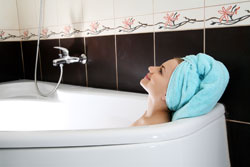 Home Builder Who Can Create Grand Kitchens and Baths for Your Custom Home
Kitchen Island Design in Your Custom Built Home
Different Ideas for Kitchens in your Custom Built Home
"What does Women-Centric mean?"
Got a Question?