Storage
If you never have enough storage, you'll be drawn to homes with more orange areas that highlight:

extra storage capacity in the garage or laundry room
rear foyer storage
generous kitchen pantries and linen closets
over-sized bedroom closets
additional unfinished areas in basement or upper level
Plan for Storing "Stuff"
Have you ever met someone who had too much storage space in their home? It's probably never happened. For many of us, the lack of space, disorganization and clutter become significant sources of stress. In fact, according to published studies, Americans on average lose up to 150 hours every year looking for lost or misplaced items. Take control over your life and give yourself a little more time by addressing the storage opportunities of your home.

1. Linens
One of the hallmarks of a wellthought-out homeplan is linen storage. Typically located in or near bath areas, will the linen closets/cabinets be adequate for extra pillows, comforters and sheet sets, as well as towels and washcloths? So many linens are oversized: towels, bedding, blankets. You don't want to have to default to using other bathroom storage, taking away from places for blow dryers and personal care items.

2. Bikes, lawnmowers, sporting goods, etc.
Its no secret that garages are getting bigger, and today's larger vehicles are only part of the reason why. Four bicycles, golf clubs, every kind of ball imaginable, skates, scooters - all in a pile - yuck!

Adequate storage makes the mess go away. Today's garage systems help organize your garage and your life by having a place for tools, gardening supplies, sporting goods, etc.

3. Sizable bedroom closets.
"More closet space" is one of the most often mentioned reasons for buying a new home. Stuff multiplies–we're not sure how! But in addition to bigger closets, closet systems can actually help you organize and store twice as many items as the standard rod and shelf approach! Ventilated (wire) closet hanging systems have become very popular due to its flexibility and the ability for air to move between clothes and through shelving - keeping clothes fresher longer.

4. Games, holiday decorations.
The day after Thanksgiving and it's time for holiday decorations to come out. But where are they? Mixed up with St. Patrick's Day, Valentine's Day and Halloween!

From Christmas trees and lights to Monopoly®, we want convenient places to keep our stuff. Storage solutions may include closets, or unfinished areas of the home.

5. Kitchen storage.
Table settings for twelve, pots and pans, the 36-cup coffee maker, a dozen cans of tuna and gourmet cookbooks! Large families and packrats need lots of storage in the kitchen!

With the kitchen as the activity hub in most homes, more thought should go into storage and serving issues. Will items be stored convenient to where they will be used? What about big pots and pans? Or, pretty dishware and other items you would like to display? Pantry storage for prepared foods? Only you know how you want your kitchen to function, so talk with a kitchen cabinet specialist regarding products and solutions available to create your dream kitchen!


6. Cell phones, keys, umbrellas, mail.
A drop zone. Everybody needs one and everybody has one. It's just that too many of us use a kitchen island, breakfast table or other area that just happens to be convenient to drop off keys, pocket change, the mail, cell phones, etc. Eliminate unsightly clutter by putting in a cabinet near the entry from the garage to organize these things. Be sure to incorporate a recharging center for cell phones and the video camera. You may also want to add a tall space for hanging umbrellas, and a cork board or write-on board to turn this into a message center as well.

Stress-free living includes knowing you'll never lose your keys again and where your fully charged cell phone is when you leave the house!

7. Long-term storage
Johnny's history is often in a box - baby clothes, baptism, first day of school, birthday cards, a brilliant essay, all kinds of awards. Until Johnny is old enough to take them off your hands, you have a storage challenge! Items with tremendous personal value but infrequently accessed need dry, long-term storage. Garage storage or unfinished areas of the home can be ideal long term storage spots. Be sure to use the right kind of containers - as cardboard boxes can deteriorate and contribute to a musty basement smell.

8. Bulk items/Cleaning supplies.
We all love a good bargain, but where do you keep the jumbo 12-roll pack of paper towels? Or cleaning supplies, some of which need to be stored out of the reach of children? Ideally you would like to keep these items close to where they will be used. Convenient to the kitchen, a walk-in coat closet off the garage entry offers shelving for such items while in the laundry room, a broom closet and generous cabinetry offer plenty of additional storage.
9. Everyday coats, shoes, boots, etc.
If you live in a cold winter climate, have a larger family or entertain frequently, you'll appreciate adequate coat storage easily accessed from the front door, garage entry, or both. Nothing is more stressful than getting the family out the door with everything they need, on time in the morning. If you have lockers near the garage entry, that's where the kids will find their lunches (or lunch money), backpacks, gym clothes, etc.
Each Livability at a Glance™ floor plan is shown in a color-coded version that highlights four different categories especially important to women: Entertaining (yellow), De-Stressing (blue), Storing (orange) and Flexible Living (green).
"What does Women-Centric mean?"
Got a Question?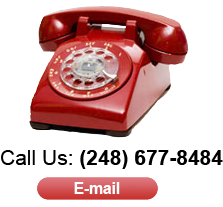 ---
View our homes for sale in Macomb, Michigan